---
"There are quite a few MTX-related web pages around, but yours is by far the best, from what I've seen. It's extremely flattering."
-Dr. Frank
---
[ Check Your MTX E-mail + the MTXPF Message Forum ]
[ Send | Pick up a MTX E-Greeting ]
---
Please support me by buying MTX stuff from CDNow!

---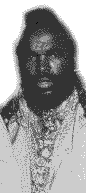 MTX Bulletin Board
***There is a new Empty Starship web-site!*** New design, new stuff. Check it out here!
My new Plus Ones web-site is now open! Please check it out here. Spread the word!
Go see what's up at the Official MTX Psychic Friends Web-Board.
You're currently looking at Empty Starship's 4th location. Phew. Hopefully, Tripod will be a good place for the page to grow for a while. Hope you like it! And as always, if you find any broken links or "file not found" kinda errors, please let me know. Thanks for the support!
You can just type in http://mtx.cjb.net (that's it!) and it'll take you to Empty Starship, even if I move the page somewhere else!
The "official" chat room meeting time is (for now) 9:00 pm (eastern time) every day of the week. Tell yer friends!
---
[ join the MTX | Empty Starship email list ]
---
This page is run by me, Ben Aqua.
Please email any comments, questions, suggestions, or free puppies to me at aqua-man@bigfoot.com.
I am not a member of the Mr. T Experience, nor do I work for Lookout! Records. I am just simply obsessed with the band and obviously have some free time on my hands.
Check out 321KAOS, my other web-site featuring tasty art, writing, music, and other web stimulus.
I recommend that you view this page through Netscape. Also, maximize this window to make it look the best.